Fly fishing is a holistically  experience that puts you in the environment.  It's mountains in the background, and the smell of an afternoon  thunderstorm.  It's shooting stars overhanging a clear stream, and brook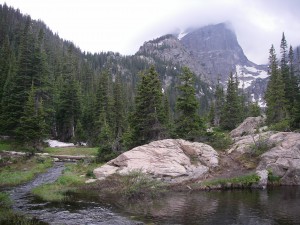 trout rising to mayflies.  It's seeing,  once in a lifetime, an osprey take a cutthroat from the surface of an alpine lake.  It's experiencing a life cycle, and you are a predator.  You hunt the fish.  You pick the spot, and place your fly with delicate grace causing it to drift like an insect.  Occasionally the fish takes, you hook it, and you land it.  In all this, its easy to say thanks and watch the fish swim from your hand — a satisfying experience.
The 10 most recent posts on this page and its sub-pages are listed below.  Click one to view, or click a Category to the right to view all posts in that category.